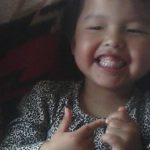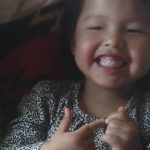 September, 22, 2013
– Have you heard yet that due to horrific child abuse and even murder on the Spirit Lake Reservation, the BIA has had to go in and take over tribal children's services?  Did you know that despite the presence of the BIA, FBI and US attorney at Spirit Lake for almost a year now – very little has changed, and another little girl – just 3 years old – was murdered in June, 2013?  She and her twin sister were thrown down an embankment, then kicked in the head while their care-giver stood aside, smoked a cigarette and watched.
Did you know the 16-year-old grandson of Roland J. Morris, former CERA board member, was shot and left bleeding in a field at Spirit Lake in July?
– Have you read the report from an ACF regional director that despite the BIA takeover at Spirit Lake, nothing has changed?  Children are still being placed with known sexual offenders?
– Have you heard how the new version of the "Violence against Women Act" forces women of all heritages into the jurisdiction of corrupt tribal courts?
Did you know that despite the violence toward and sexual predation on children at Spirit Lake, Federal officials have refused to give Tom Sullivan, Regional Director of the Administration of Children and Families (ACF) permission to meet with Spirit Lake residents on August 27 in Bismarck, and a state official has stonewalled as well.
Federal and state bureaucrats continue to act as it this is a non-issue. Despite numerous pleas for help, the BIA, FBI and U.S. Attorney feign assistance while the abuse continues.  Despite the numerous – yet ignored – documented reports Mr. Sullivan has sent to DC detailing the atrocities and calling for change, permission to act is refused.
WHY are our state & federal gov'ts NOT addressing the severe abuse occurring on many reservations? Why does DC continue to set up roadblocks? We can NOT stand by and allow this to continue.
Mr. James Murray, Acting Director of HHS/ACF/ORO (Note the alphabet following his name – denoting both importance and governmental concern for families) stated in an email to Mr. Sullivan,
"…ACF's response to the concerns at the Spirit Lake Nation will have to be generated through a collaborative effort by leaders from multiple ACF offices. Representatives from those offices will have to be included along with you in meetings like the one proposed below, to maximize ACF's response. Your leadership will be critical in the work of the larger ACF group to address the issues. That being said, I have to deny the travel request at this time. We can revisit the topic once ACF has a chance to mobilize the larger leadership group to begin moving things forward. Let me know if you'd like to discuss it further and I can set up a conference call for tomorrow or early next week."
(James Murray || Acting Director || HHS/ACF/ORO || Desk: (202) 401-4881 || BlackBerry: (202) 253-0217 || Fax: (202) 401-3449 || Email: james.murray@acf.hhs.gov)
It bloviates that a meeting is possible – but whether or not anyone makes any real effort to gather "leaders from multiple ACF offices – when it has been so clear that the DC office has ignored every single report that Mr. Sullivan has sent – is another question. Mr. Sullivan holds a non-refundable – taxpayer purchased – plane ticket to Bismarck this next week.
Mr. Scott J. Davis, Commissioner of North Dakota Indian Affairs [mailto:sjdavis@nd.gov] also sent an email to Mr. Sullivan refusing to meet unless "all of the stakeholders" are at the table and "[i]t is important to me to have everyone (federal agencies) who has a role in the solutions to these problems at such a meeting. Please let me know when you can confirm you have everyone lined up to attend."
Others responsible for the inaction include George Sheldon: Acting Director of ACF ~ 202-401-5383, and MaryAnn McMullin, Director of Public Affairs for the SCF 202-401-9216
We NEED to let our Senators know that this is not OK in America. It MUST stop!  Children need to be protected.  Please press your Senator for hearings on the issue of child welfare and protection in Indian Country. Our children are not chattel for tribal or federal government.
1) ASK YOUR SENATOR to ask Senator Cantwell to put ICWA on to her agenda for this session. If ICWA is NOT put on her agenda for the session – it will not be discussed for changes this year nor probably next. Parental rights, equal protection, due process are all important factors in why ICWA is wrong – but subjecting children to abuse for the sake of tribal sovereignty is that most egregious factor.  'The best interest of the child' is paramount and should not be subject to politics.
2) ASK YOUR SENATOR to contact Senator Cantwell's office and press for hearings on Spirit Lake and other reservations where abuse of children is rampant! Spirit Lake is not isolated.
3) Please ask your Senator to repeal the provision in the VAWA that robs victims of their right to choose county courts over tribal courts – thus victimizing them a second time.