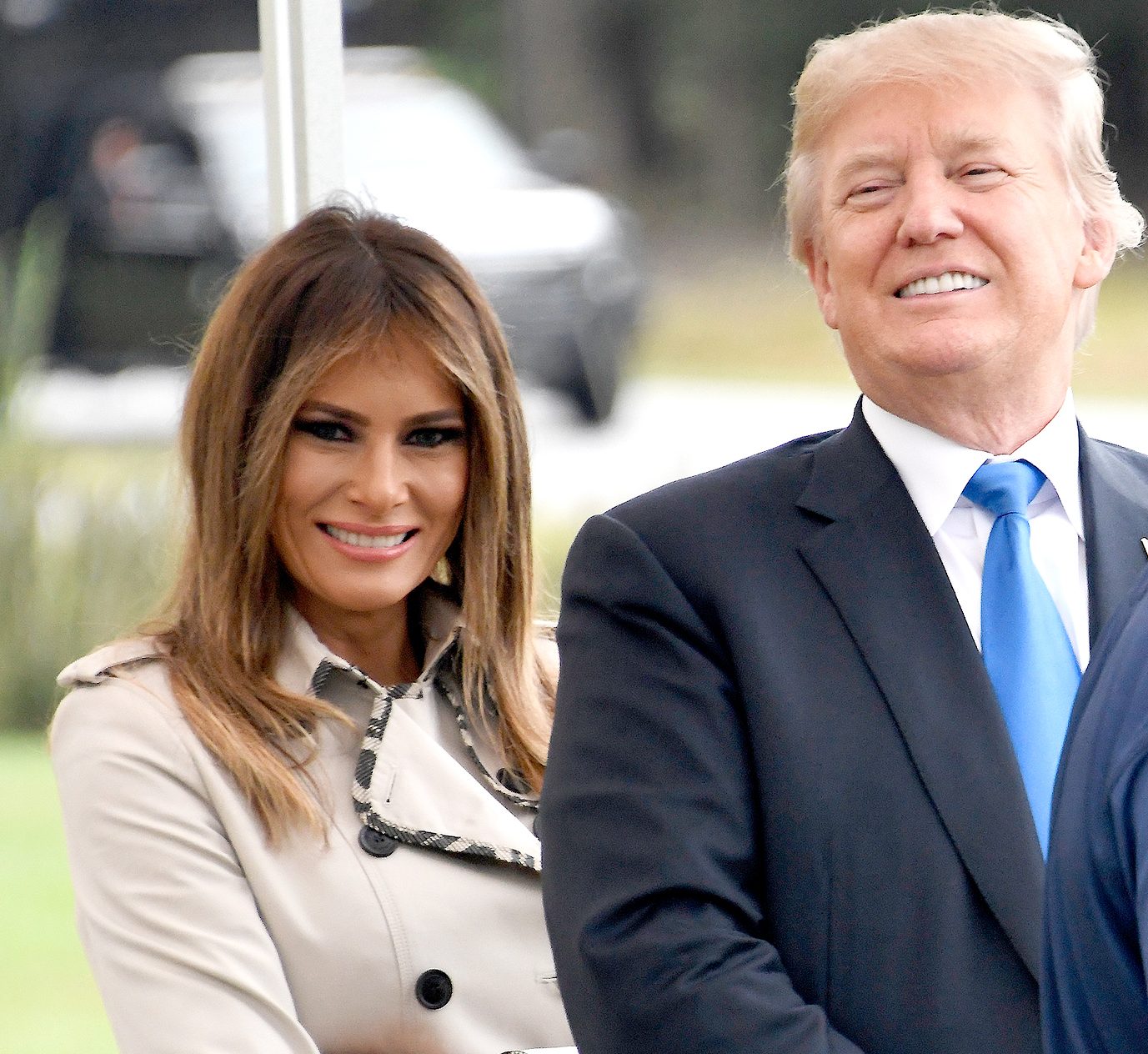 HEY, non-Christian liberals – give it a rest.
Do you STILL not get it?  We KNEW Trump's history when we hired him.  We KNEW he was an ungodly wreck most of his life…that was never a secret!  He made billions off the vices of billions – sex, gambling, and alcohol – YES, everyone knew that!
We hired him anyway.  Do you STILL not understand why?
We aren't the least bit disturbed that someone just gave Stormy a ton of money to change her story.  You people have been throwing good money after bad, "…doing the same thing over and over again and expecting a different result…" for almost two years now.
We don't care about his former sex life.
Did you not see that despite all the faux outrage over that taped conversation with the Bush kid, Trump was elected anyway?  Did you NOT notice that while the liberal elite went around the country, destroying the careers of their randy compatriots in vain effort to set a national standard that would oust Trump…much of America gave a collective yawn?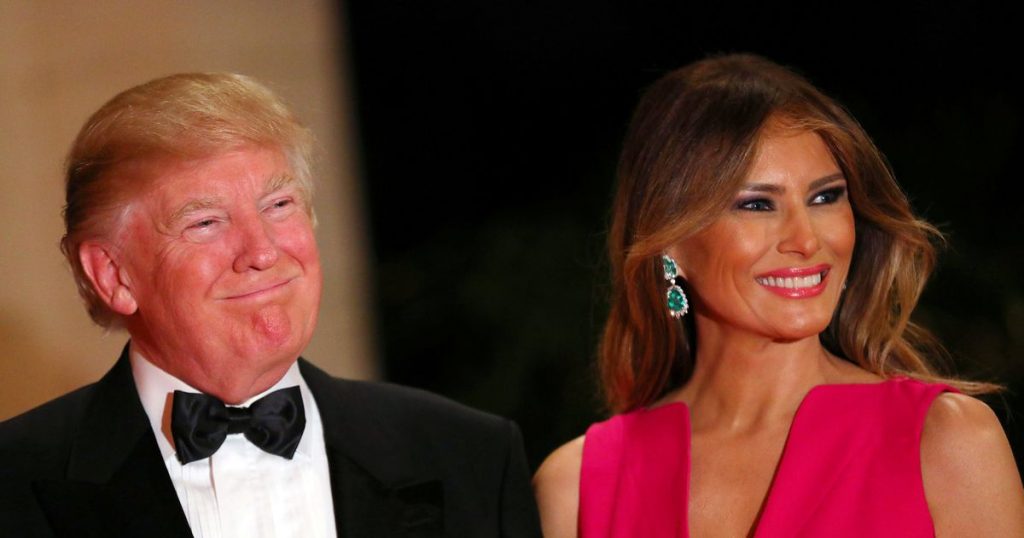 That was because of the utter hypocrisy of the media, political elite and Hollywood – the Madonna's, Miley's, and more who make their billions off everything from sexual innuendo, scripted wardrobe malfunctions, prostituting themselves on the casting couch, prancing around half-dressed or nude on the big screen – and for the last couple decades – even portraying their nudity and sexual violence on our home screens.  These are the very same fools who are now telling us that we need to let men into women's bathrooms, shower rooms, school locker rooms, and even girl's bedrooms if the high school is on an overnight trip.
Now they are feigning piety and wanting us to play along with them.
While we are glad they took down thugs like Weinstein and that anchor from the Hamptons – can't remember his name – they also caught up several others who simply behaved immature. It was an ill-conceived scheme to somehow draw rage toward Trump, but pretty much only netted other liberal Hollywood, media and political elites.
One has to wonder why there were more liberals caught in that net than conservatives…
At any rate – now you are feigning shock over the potty mouth and the love life of a billionaire casino playboy and wanting us to be shocked as well.
Yeah… you people.
You know so little about your Christian neighbor, that you seriously think this kind of garbage is supposed to send us careening into the streets, smashing windows and demanding impeachment.  You think that because we have taken issue with many sexually addicted politicians over the years, including Clinton when he was having sex with varied women on and under White House tables, we would naturally jump on this as well.
But in the situation with Clinton, you told us it didn't matter – that it was between him and his wife.  NOW you want us to care about what Trump did years before he was even president?
Like we said – everyone already knows what he did most of his life.  We hired him anyway.
But here is the most important thing you aren't understanding about Christians.  Many of us believe Trump had a 'come to Jesus' moment – and is not the same man he was ten years ago.
We don't deny that Trump has sinned. We absolutely know he has.
This is what you don't get…you are trying to tell us something we already know.
We already know that "All have sinned and fall short of the Glory of God."  That means you, me, our moms, our grandmas, our great aunts that drive 25 mph to church every Sunday, Obama, Trump, Clinton, Ben Carson, Billy Graham – all of us.
Nevertheless, we don't accept or rationalize sin. We don't ignore, dismiss, or defend rape. All crime needs to be reported to law enforcement and be dealt with judicially. But we will continue to work with the person if that is what the person sincerely wants us to do – to restore them and help them grow, even if from a prison cell.
We deal with it – because sin has affected all of us.  We do what we can, as fallible human beings, to help each other grow away from it. Christians – those who are serious about being disciples of Christ – work to restore fallen brothers and sisters.  We listen to each other's confessions, comfort each other, pray with each other, pick each other up, encourage each other to grow and learn – and all the while doing this, we remember where we ourselves came from.  "There but for the Grace of God go I."
Trump is growing
What many of us know – because we share Christian news reports with each other and gab about it over the kitchen table and such – is that Trump has many strong Christians around him, mentoring him.  We know there is frequent prayer in the oval office, weekly Bible studies at the White House, prayer with his cabinet before meetings, and millions of Christians around the country are holding him up to God on a daily basis. We know Vice President Pence and Secretary Ben Carson, among others, are gentlemen of God, who speak with wisdom and grace.
Knowing all this, we know there are good people talking to him prayerfully about sin – including his impulsive reactions.
Some say that Trump's behavior is a terrible reflection on Jesus Christ.  That is true in the eyes of those unfamiliar with the myriad stumbling blocks that can mar a Christian's growth.  It would be nice if President Trump could hurry his walk along a little faster.
Everyone has their own walk, with – or without – God
We hope to see President Trump begin to reflect the Fruits of the Spirit more often as months pass.  Everyone is different and no one walks perfectly with the Spirit 100% of the time – in love, joy, peace, patience, kindness, goodness, faithfulness, gentleness and self control. [Some versions translate a couple words differently, with  'meekness and temperance.']  But growth is evident over time in every true disciple of Jesus Christ.
Every single president and presidential candidate over the last few years – including President Obama and both Clintons – said they were Christians.  Most people took that at face value.  Some say, "well, it was easier to believe previous presidents were Christian, because they were much nicer than Trump. They not only played the role of elegant, articulate leaders – remaining quiet at all the right times – but were better reflections of the way a Christian 'should be."
However, as many Americans see it – Obama may have been out there saying all the seemingly right things, but was dishonest and manipulative behind closed doors.  There is increasing evidence that he ignored Russian activity in America, advocated for the destruction of Israel, and gave money and relief to our enemies – even allowing five dangerous men to leave Gitmo under the faux excuse of rescuing a deserter.
He may have even purposely supported ISIS by not going after them as he should have. It took less than a year for Trump to route ISIS.  Obama could have done that a lot easier and a lot earlier when ISIS was smaller.  Yet…he didn't.
Further, as many Evangelicals see it, Obama may have been a smooth speaker, but was extremely unchristlike in the depth of his terrifying support for the murder of helpless infants as well as destruction of the very building blocks of our society. From common sense laws, community relationships and historical facts, to the core understanding of our souls – our heritage, our God…even causing our small children to question their gender (of all things) and to hate the 'race' they were born into. We were no longer allowed to hold firm the very nucleus of who we personally were.
Some of us call that 'evil.'
Trump is working to repair things Obama destroyed.
We stand with Trump now because he stands for policies that are the exact opposite of Obama's.
We do NOT believe the spin from NBC, CNN and others that Trump is racist, sexist, or whatever. On the contrary – from what we see, he is foul-mouthed, thin-skinned and quick tempered with those who criticize him – but warm and kind to the varied and diverse groups he meets with when out speaking to people.
Importantly, while the 'left' appears to want to apply laws – (meaning, those statutes and rules that have been voted on and added to the code by our democratically elected Congress and State legislators) – discriminately and at times even ignore them completely, President Trump is focused on applying all law justly.
We also understand the real reasons for the laws he wants passed – even if the media feigns not to understand.  After all, he has been GETTING his ideas from us.  He has been listening to us about the laws we need to have passed and why we want them passed, he understands our needs, and appreciates as people.
The media's attempts to twist and demonize what he is doing is ridiculous and just turns us off from them all the more. Someday, maybe the east coast news media will take time to speak directly to us, in a non-condescending manner, and discover what we know.  They are more than welcome to learn from us as well.
President Trump is definitely struggling with old habits that aren't easy to turn around after 70 years and he doesn't have the smooth appearance people want him to have. But being a Christian isn't about showing up at a church well-scrubbed.  It is about something happening deep in the heart. President Trump is doing genuine things to protect our freedom of worship, unborn life, family, community, American jobs, Economy – Life, Liberty, Property – the heroes in our military, law enforcement, and Israel.
We happen to like that.
So yeah – we are willing to be patient as he grows in Christ and intend to continue keeping our eyes on what is important.  We have no intention of allowing the left to destroy our nation again – so we will NOT help you – or allow you – to take away the first really good president we've had in decades.
And after the Trump term is over, we will find another to take his place.
Stormy, who said a few weeks ago that she had no relationship with Trump and assured everyone that saying this had nothing to do with money – can take the money from whomever offered her more than Trump's lawyer did – and talk away.  It won't change a thing.
Hopefully, she – and all those of you on the left who struggle with accepting today's reality – will connect with a real Christian at some point and have a 'come to Jesus' moment as well.
God be with you all, in the Holy Name of Jesus Christ.
Stormy Daniels Offers to Pay Back 130g so She Can Talk