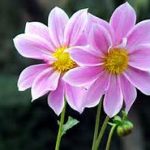 Dakotans for Honesty in Politics
Privacy Policy
Last updated: March 25, 2018
Dakotans for Honesty in Politics, a "Multi-Candidate Committee" registered in North Dakota, ("us", "we", or "our") operates the https://dakotansforhonestyinpolitics.com/ website (the "Service").
This page informs you of our policies regarding the collection, use and disclosure of Personal Information when you use our Service. We will not use or share your information with anyone except as described in this Privacy Policy.
The Privacy Policy for Dakotans for Honesty in Politics is based on the Privacy Policy from TermsFeed.  However, we have made some alterations.
We have been told to say that we use your Personal Information for providing and improving the Service. But the only information 'we' as a site normally collect is when you leave a comment on the blog and we need to verify you through email.
We never knowingly installed cookies in this site and have no idea how to use them.  More importantly, we couldn't care less what browser you use, etc, etc.  Your personal information does nothing to improve the maintenance of this site that we know of – because we are not 'into' messing with that data – and we have no idea how the cookies that have our name on them happen to be here.  Maybe they are from Word Press or the theme – and if they are, maybe those entities use them to 'improve the service.'
All that said – we are told to tell you that by using the Service, you agree to the collection and use of information in accordance with this policy. Unless otherwise defined in this Privacy Policy, terms used in this Privacy Policy have the same meanings as in our Terms and Conditions, accessible at https://dakotansforhonestyinpolitics.com/terms-conditions/.
Information Collection And Use
Our Service has no ongoing, inherent interest in obtaining personally identifiable information that can be used to contact or identify you. If you, on the other hand, personally decide to contact us – whether by email, messenger on Facebook, a letter to our PO box, a fill in form, or by leaving a comment on the blog – you will have given us that particular piece of identifying information and we may or may not add it to a private database of ours.
However – if we sponsor a survey – 
If we sponsor or conduct a survey – it will only be under these conditions –
The resulting data will be used to affect State and Federal legislation.
Your personal answers to these questions will be kept completely confidential.
Each survey will be numbered – with the corresponding names kept separate.
Your completed survey and personal information will remain in private files and will not be shared with any other entity, government or corporate, and will not be stored online following completion of the survey.
The survey will be conducted and analyzed by reputable researchers using scientific, documented methods.
No one other than the researchers will have access to your individual answers.
Log Data
We, ourselves, do not collect information that your browser sends whenever you visit our Service ("Log Data"). This Log Data may include information such as your computer's Internet Protocol ("IP") address, browser type, browser version, the pages of our Service that you visit, the time and date of your visit, the time spent on those pages and other statistics.  But we have no idea what those cookies are doing.
Cookies
Cookies are files with small amount of data, which may include an anonymous unique identifier. Cookies are sent to your browser from a web site and stored on your computer's hard drive.
We, ourselves, do not use "cookies" to collect information.  The cookies we have seen associated with our account seem to be from Google, Paypal, Facebook, Twitter and other such things that have been linked off and on with our site.  But we do not recognize all the cookies or know what they are all for.  Maybe they are parts of these other entities we mentioned.  Maybe they are from Word Press.  Our site is secured with https and we also have a defense plug-in installed – but we will not pretend to know what these cookies are for or who is managing them.  You can instruct your browser to refuse all cookies or to indicate when a cookie is being sent. However, if you do not accept cookies, some of those other Services could act up on you. We say – refuse them all and see if it makes a difference.
Service Providers
We don't normally employ any third party companies and individuals to facilitate our Service, to provide the Service on our behalf, to perform Service-related services or to assist us in analyzing how our Service is used. No third parties normally have access to your Personal Information and you are not obligated to disclose anything to anyone on this site.
If we run a survey, we will, however, be using an online, third-party survey tool.
Security
The security of your Personal Information is important to us, but remember that no method of transmission over the Internet, or method of electronic storage is 100% secure. While we strive to use commercially acceptable means to protect your Personal Information, we cannot guarantee its absolute security.
Links To Other Sites
Our Service may contain links to other sites that are not operated by us. If you click on a third party link, you will be directed to that third party's site. We strongly advise you to review the Privacy Policy of every site you visit.
We have no control over, and assume no responsibility for the content, privacy policies or practices of any third party sites or services.
Children's Privacy
Our Service does not address anyone under the age of 13 ("Children").
We do not knowingly collect personally identifiable information from children under 13. If you are a parent or guardian and you are aware that your Children has provided us with Personal Information, please contact us. If we discover that a Children under 13 has provided us with Personal Information, we will delete such information immediately.
Changes To This Privacy Policy
We may update our Privacy Policy from time to time. We will notify you of any changes by posting the new Privacy Policy on this page.
You are advised to review this Privacy Policy periodically for any changes. Changes to this Privacy Policy are effective when they are posted on this page.
If you have any questions about this Privacy Policy, please contact us.
Dakotans for Honesty in Politics, PO Box 251 Hillsboro, ND 58045