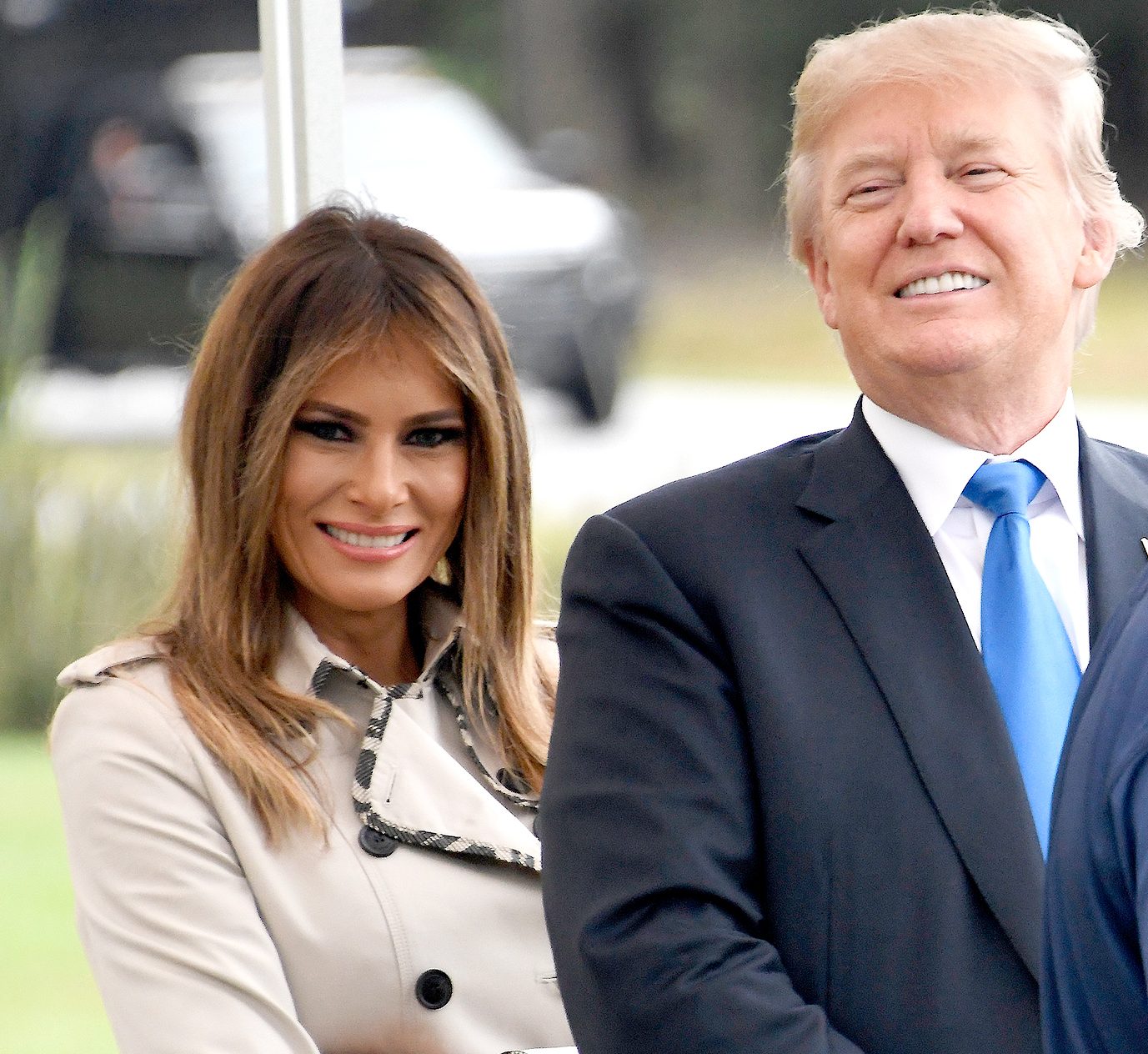 'In case you missed it' – Just some of the many headlines that that you might have missed if you were watching only CNN, NBC, or ABC…
[If we haven't added the link yet – just copy and paste the headline in your browser to search for it.]
Massive Crowd Spontaneously Sings "Amazing Grace" after President Trump Pauses 8 MINUTES of Speech, and Encourages Prayer for Fainting Woman at Rally
Trump Admin. Working With Catholic Group to Help Iraqi Christians Rebuild Their Homeland
100,000+ Texans RSVP for Massive Trump Rally in Houston
President Trump Wows Police: "Now and Forever We Will Have Your Back. We're Going to Start Working with Chicago Today and Take Back Our Streets"
"LIFE BEGINS AT CONCEPTION": DEPT. OF HEALTH AND HUMAN SERVICES POLICY NOW IN EFFECT
President Trump Signs Bill to Protect Religious Institutions'
Senator Diane Feinstein Moves to Seal FBI Investigation from Public as Ford Story Unravels
Senator Rand Paul's Wife Sends Emotional Open Letter to Cory Booker Demanding He Stand Down from Harassment: "I've Never Felt This Way in My Life"
President Trump Does it Again: Canada Joins Re-Negotiated NAFTA Deal
Trump Plans to Release Middle East Peace Plan within Next Four Months
President Trump's UN Speech Draws Gasps: "America Will Always Choose Independence and Cooperation over Global Governance, Control and Domination"
Pompeo: US 'Sparing No Effort' for Return of Pastor Detained in Turkey
PRES TRUMP PLEDGES TO FIGHT ANTI-SEMITISM: "MY CONNECTION TO JUDAISM IS PERSONAL"
Secretary of State Pompeo: 'The heart of our mission is the preservation of human dignity'
Vice President Pence: White House 'stands without apology for the sanctity of human life'
Good News: U.S. Jobless Claims Fall to 49-Year Low for Third Straight Week, Lowest Since 1969
Trump Administration to Palestinians: "Nobody is Entitled to America's Foreign Aid"
We Have to Put an End to This!": Lawmaker Calls on DOJ to Investigate Continued Harassment of Colorado Baker
EVANGELIST DUTCH SHEETS IN WASHINGTON REPORTS ON INTENSE "SPIRITUAL WARFARE" OVER KAVANAUGH HEARINGS
Friends of Zion Founder: The Dinner President Trump Had for Evangelical Leaders Was on "Holy Ground"
"I AM A PRO-LAW JUDGE": KAVANAUGH STANDS GROUND AGAINST DEMOCRAT ONSLAUGHT
President Trump Makes Surprise Visit to Sick Boy in Children's Hospital: You Won't See This in the Mainstream News
Trump admin shortens Title X funding period to defund Planned Parenthood sooner
Vice-President Pence: The Mainstream Media Has "Met Their Match" in President Trump
Appeals Court Upholds 'In God, We Trust' on Currency, Rejects Atheist Suit
Trump warns Christians: 'violent' Left 'will overturn everything we've done' if Dems win midterms 2018 Midterm Elections
Why President Trump and First Lady Melania Are Hosting a Huge White House Dinner for Evangelicals Tonight
Black Pastors Meet with President Trump to Discuss Prison Reform
Texas Exports More Oil Than It Imports For First Time Ever
U.S. Appeals Court: Roe v. Wade Was 'Aberration of Constitutional Law'
Trump Cabinet Meeting Begins with Prayer by Secretary of State Mike Pompeo
Tea Party Wins Major Victory Over IRS: $3.5 Million Payout
Pres. Trump Approves Largest-Ever Aid Package to Israel; Blocks the Sale of F-35 Jets to Turkey
'You Always Have a Friend at the White House': Trump Sits Down With Faith Leaders – "The Most Pro-Black President in Our Lifetime" Pastor Darrell Scott Praises Trump at Meeting with Faith Leaders
U.S. Sanctions Turkish Officials to Protest American Pastor's Detention
President Trump Donates All $400,000 of His Presidential Salary to Repair Military Cemeteries
Justice Department Launches Task Force to Advance, Defend Religious Liberty
Study Reveals Bernie Sanders' 'Medicare for All' Bill Would Require 'Historic Tax Increases'
Steelworker Tears Up in Reopening of Illinois Plant, 'Amazing' GDP Boon for Americans
President Trump Thanks North Korea's Kim Jong-un for 'Keeping His Word' and Returning Remains of US Soldiers Missing Since Korean War
US Commerce Dept's Report: 'Booming' 4.1 Percent Growth Reveals Strong Economy
Mike Pence: Religious freedom is 'top priority' of Trump Administration
'Don't back down': Trump's attorney general urges students to defend free speech on college campuses
Nikki Haley Says Her Faith in Jesus is Why She Supports Israel
Russia, Iran and President Trump's Handling of Foreign Affairs through the Eyes of Nikki Haley: "We Will Never Trust Putin"
"Baptism by Fire": Former WH Press Secretary Sean Spicer's Surprising Confession and Deep Appreciation of President Trump
President Trump Skyrockets to His Highest Job Approval
First-Ever State Dept. Ministerial on Religious Freedom Will Be 'More Than Talk,' Pompeo Says
"I FEEL COMPELLED TO SHARE MY STORY": WHAT HAPPENED WHEN THIS VETERAN WALKED AWAY FROM THE DEMOCRATIC PARTY TO RUN AS A REPUBLICAN FOR U.S. SENATE
Black Christian Leaders Call on Paul Ryan to Censure Maxine Waters' 'Call to Extremism'
U.S. Congressman introduces bill targeting leftists who wear masks while rioting
'I Am Dedicated to Protecting the Lives of Every American Including the Unborn': President Trump's Remarkable Letter to the Right to Life Convention
Democrat Strategist Said He Received Pushback for Urging Party to Welcome Biblical Values
Supreme Court Rules in Favor of President Trump's Travel Ban
Trump Admin. May Use DNA Tests to Prove Parents, Not Traffickers, Are Crossing Border With Children
President Trump Signs Executive Order Preventing Separation of Immigrant Families: Critics Still Not Happy
US Quits the UN Human Rights Council: "Chronic Bias Against Israel"
56 lawmakers demand Planned Parenthood be investigated for covering-up child sex-abuse
President Trump: Otto Warmbier Did Not Die in Vain
For the First Time, Iran Admits Its Connection to 9/11
"Anyone Can Make War, Only the Most Courageous Can Make Peace"–Here's the Agreement Made with North Korea Regarding Christians, Troops on the Ground
"I Felt Foolish, and I Hated It; But We Had No Choice": President Trump on His Previous Rhetoric with Kim Jong Un
Pence Vows Trump Admin Is Aiding Middle East Christians, Fighting Bureaucratic Delays
Ted Cruz Shares 7 Biggest Christian Conservative Victories Since Trump Took Office
Former Inmate, Alice Marie Johnson—Pardoned by President Trump and Now Released from Prison—Speaks Out
Supreme Court sides with Trump: won't declare 'right' to abortion for illegal immigrants
It's Good to Remember These Amazing Words of Faith Spoken by our President Trump, Last Month
President Trump Signs 'Right To Try Act,' Allowing Patients to Seek Alternative Treatment
5 Facts About Immigration Policy Separating Children From Parents, 1,475 Missing Children
State Department Unveils Plan to Wipe Out Religious Persecution Around the World
New Surgeon General is Enlisting the Help of Churches to Help Solve the Opioid Crisis in U.S.
President Trump's Funding Ban Forces International Abortion Giants to Cut African Operations
House Passes Trump-Backed Prison Reform Bill, Now It's in the Senate's Hands
Trump Quotes Jeremiah 1:5 at Pro-Life Gala, Says 'Every Life Has Meaning'
– Life is the 'true source of America's greatness,' President Trump tells pro-life gala
Trump to Cut Millions in Funding for Planned Parenthood, Abortion Providers
Nikki Haley Doubles Down at UN on Hamas' Responsibility for Gaza Deaths
Judge Jeanine Pirro: Trump Fulfills a 'Biblical Prophecy' by Moving US Embassy to Jerusalem
Trump Admin. to Strengthen Religious Freedom Protections for Christian Colleges
'We Can Look Away, But We Can't Say We Didn't Know': Cries of the Persecuted Church Find the Ear of Capitol Hill
Trump Admin Being Filled With Christians Who Are 'on Fire for Christ' — Pence Might Be the Reason
Secretary of State Pompeo is Returning from North Korea with 3 American Christian Detainees
Israeli Air Strike Thwarts Iranian Attack that coincided with President Trump's announcement
– Trump Withdraws from 'One-sided' Iran Deal to Prevent 'Brink of a Nuclear Breakout'
New Executive Order Aims to Protect Religious Liberty from Government Overreach
Trump Issues Statement on National Day of Prayer: 'Let Us Come Together to Thank God'
Pres. Trump Declares "Jewish American Heritage Month": Community is "A Light Unto the Nations"
Trump may deny Planned Parenthood $50M+ per year in Title X funding: report
Trump Tells Buhari: 'We Cannot Allow Christians to Be Murdered'
AP Admits President Trump Might be Right About Judge's Political Leanings Influencing Their Rulings
'The United States Is with Israel in This Fight': Pompeo Joins Netanyahu Against Iran
Trump to Meet Nigerian President; Will He Discuss Killing of Christians?
South Korea's Moon: Trump Should Win the Nobel Peace Prize
Senate Confirms Christian Mike Pompeo as New Secretary of State
A-List Rapper Defends Kanye West's Trump Love
The REAL Donald Trump: Top Aide for 26 Years Says There's a Public, Tough Side to Trump and a Different Private Side
Trump to Halt HHS Rule Forcing Christian Doctors, Hospitals to Perform Sex Change Surgeries
40 dignitaries to attend dedication of US embassy in Jerusalem on May 14
5 Faith Facts about Mike Pompeo, Secretary of State Nominee
US State Department Report Drops "Occupied" From References to Judea and Samaria
I Was at the Wheaton Meeting; It Wasn't 'Crazy Trump Bashing'
Black pro-Trump bloggers censored by Facebook to testify before Congress
Evangelical Leaders' Wheaton College Meeting Was Not Anti-Trump, Organizer Clarifies
Pompeo's Kansas Church Asks God to 'Give Him Strength' in Senate Confirmation Process
"The U.S. Has No Better Friends Anywhere" Than Israel: President Trump Congratulates Israel on Historic Independence Day
Trump Declaration, Second Chance Month for Ex-Cons, Based on Biblical Values
Pres. Trump Signs Exec. Order Pushing Work Requirement for Welfare: Promotes Marriage, Family
Trump signs bill cracking down on websites that help sex traffickers
Trump includes preborn in 'Child Abuse Prevention Month' declaration
In Case You Missed It: Pres. Trump's Easter and Passover Message: "God's Love Redeems the World"
Numbers Reveal Only 10 Percent of Anti-Gun 'March For Our Lives' in DC Was Made Up of Teen Students
"THEIR RELIGIOUS DEVOTION AND TENACIOUS IRISH SPIRIT": PRESIDENT TRUMP PROCLAIMS IRISH-AMERICA HERITAGE MONTH
'No Evidence of Collusion': House Panel Ends Russia Investigation
Religious liberty bill, unthinkable during Obama term, reborn in the age of Trump
A Defiant Netanyahu Opens UN Exhibit on Jerusalem: Thanks Nikki Haley for Being a "Tsunami of Fresh Air"
U.S. Hiring Surge: Employers Add 313K Jobs in February as Tax Cut Confidence Booms, Minority Unemployment at Historic Lows
Swedish Prime Minister Admits Trump was Right on Immigration & Gang Violence
U.S. Embassy Will Open in Jerusalem This May to Celebrate Israel's 70th Anniversary
Mueller: NO AMERICANS, but 13 Russians Interfered in Election – To No Affect
'In These Moments of Darkness, We Hold onto God's Word' Trump re: FL Shooting
President Trump Donates His 4th-Quarter Salary to Rebuilding the Country's Infrastructure
Israeli group mints Trump coin to honor Jerusalem recognition
Keeping Promises, President Trump Unveils a Pro-Life Budget; Here's What's in It
Trump's budget proposes defunding some abortion providers
Gov't report finds overwhelming acceptance of U.S. abortion funding restrictions
Trump's Envoy to Israel Tells Abbas, Palestinians, "Stop Denying Jewish History"
Trump at Prayer Breakfast Says US 'Strengthened by the Power of Prayer'
Trump's New Religious Freedom Amb. Praises Islamic Scholars in First Public Speech
Pro-Israel Group Targeted by IRS During Obama Administration is Finally Vindicated
5 Trump Cabinet Members and Their Christian Faith
Trump Administration Relentless in Fighting Mideast Terror: Designates Hamas Leader as "Global Terrorist"
CBS: Viewers Overwhelmingly Approve of President Trump's SOTU Speech
Top 10 Highlights From Trump's First State of the Union Speech
Pence: Trump Prays for Persecuted Christians, Says ISIS Will Be Destroyed