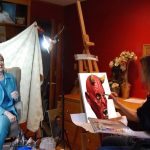 These issues leave us speechless, not knowing if there is truth behind the conjecture. So until more information is available, we will simply show some of the emails that are being talked about.
Well…maybe we aren't quite speechless.
We do know this: The woman inviting Tony Podesta and his brother John to what appears to be a very sick dinner – called "spirit cooking" – has a very disturbing history. One would think her displays of "performance art should have been a red flag for mental illness a long time ago.  There is no denying Marina Abramovic, who goes by the twitter handle that includes the numbers 666 in succession, dabbles in the
occult.
Here is an image. We are assuming it is part of her "art" – illustrating the significance of "spirit cooking."
According to DC writer, Cassandra Fairbanks, "Abramovic is known for her often-gory art that confronts pain and ritual. Her first performance involved repeatedly, stabbing herself in her hands. The next performance featured her throwing her nails, toenails, and hair into a flaming five-point star — which she eventually jumped inside of, causing her to lose consciousness.
"During the next, she ingested a medication to treat people who are catatonic, which caused violent muscle spasms.
"Perhaps most famously, in 1974, Abramovic placed 72 objects on a table, including a rose, a feather, honey, a whip, olive oil, scissors, a scalpel — and a gun and a single bullet. Alongside the items was a sign informing the audience that the items could be used on her in any way that they chose.
"For six hours, she remained at the mercy of the audience, allowing them to do as they pleased. During that time, she was stripped, cut, and one audience member even held the gun to her head.
"What I learned was that … if you leave it up to the audience, they can kill you. … I felt really violated: they cut up my clothes, stuck rose thorns in my stomach, one person aimed the gun at my head, and another took it away. It created an aggressive atmosphere. After exactly 6 hours, as planned, I stood up and started walking toward the audience. Everyone ran away, to escape an actual confrontation," she later said of the performance."

(http://wearechange.org/spirit-cooking-disturbing-podesta-email-yet-warning-graphic-content/ )
Seriously? She drew in sick people to watch her gore shows, then invited them to do nasty stuff to her, then feigns surprise? And even tries to make this a statement about people in general? This woman has needed either psychiatric help (or an exorcist) for a long time – but none of her "friends" – including Podesta or, as we are now hearing, Hillary, or Huma, cared enough about her to get her help.  They were enjoying her "art" too much.
Here is the email with the Podesta invitation to the Spirit Dinner. We will leave it to you to google just what a "Spirit Dinner" is.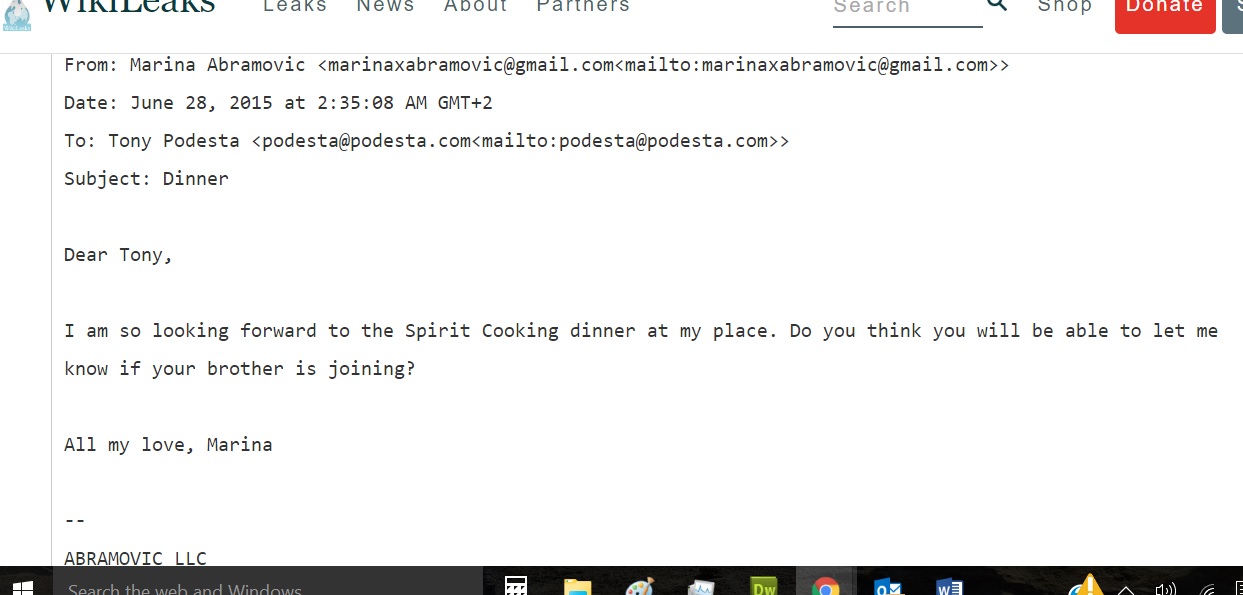 In this Reddit posting three years ago, the 'artist' explains that her work is 'art' when done in a studio, but 'occult' when done at home…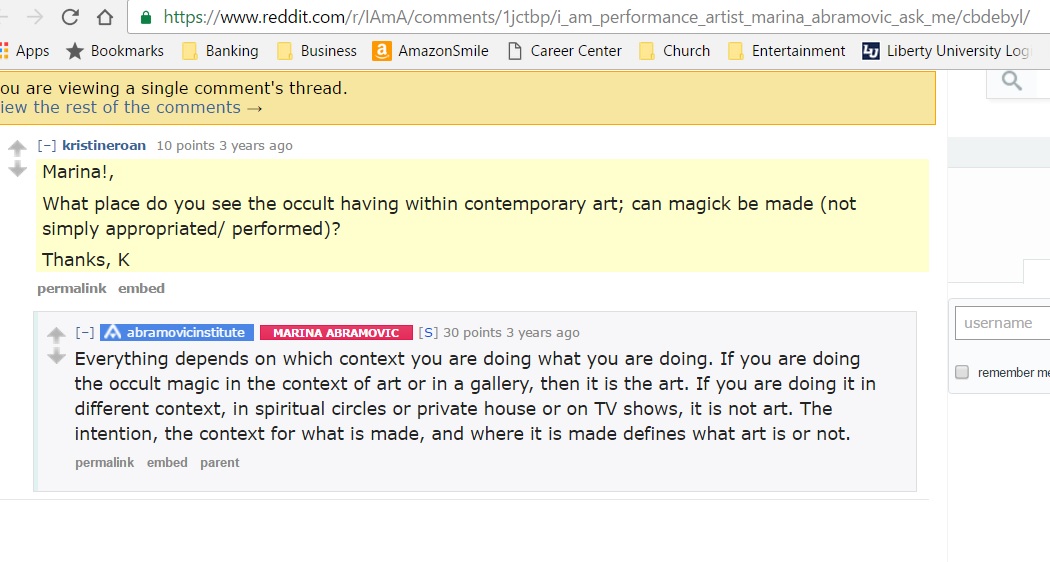 Second subject of the day
Various other emails have people talking about pizza and hotdogs. Many readers wonder why these two items seem to be a favorite food among Podesta's friends.  One email even states that Obama had paid tens of thousands of dollars to order in pizza and hotdogs from Chicago, and wondered if they could go through the same channels…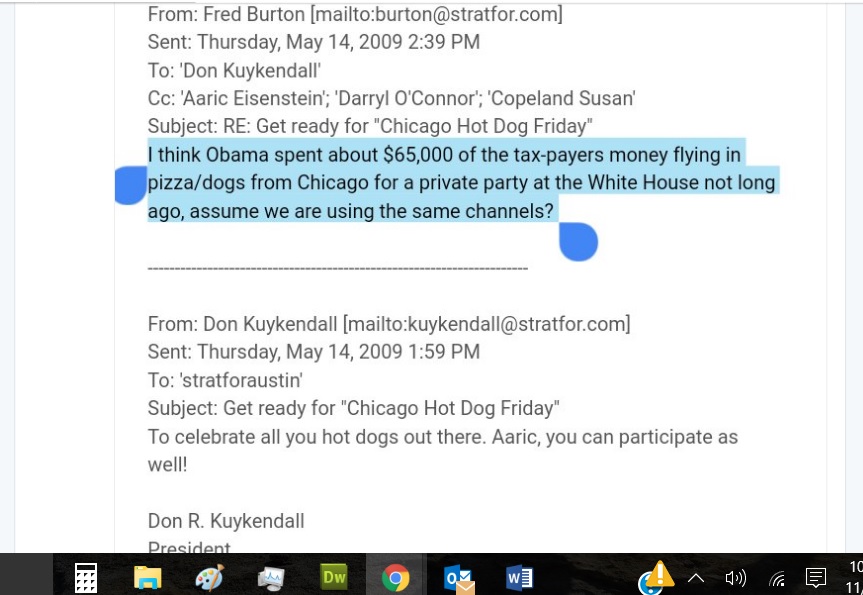 We have a right to be upset about this email. $65,000 in taxpayer money to fly in pizza and hotdogs from Chicago?  There is a new Wal-mart in DC, just a few blocks north of the White House.  There is also a deli – "Roland's Deli" – down the road on Pennsylvania Ave.  We are sure that if pizza and hotdogs couldn't be found at either of these fine places, there had to be somewhere in DC where they could.
So why fly these things in from Chicago, let alone at taxpayer expense. Other emails mention not caring what kind of pizza is obtained – just so that it doesn't have "hair" in it this time.
Some people aren't so sure it is children's food that is being discussed. Some are worried it is something horrific. We know that Bill Clinton has had issues with sexual addiction for decades.  We know Anthony Weiner has a problem with sexual addition.  We know Huma and Hillary have been aware of their husband's problem for a long time, but neither have seemed to have addressed it in any significant way.  Could it be that this behavior isn't as abhorrent in their circle as it is to so many other Americans?
This email below invites Podesta to a pool party, and promises three children will be there for entertainment. Do they mean that they are funny, fun kids… or that they have a singing routine?  It may be as simple as that – but lots of people no longer trust the Clintons or their co-horts.  Trust simply does not exist, and people are ready to believe the worst.
…yet, if someone is willing to play with the occult, the possibility of worse does in fact exist.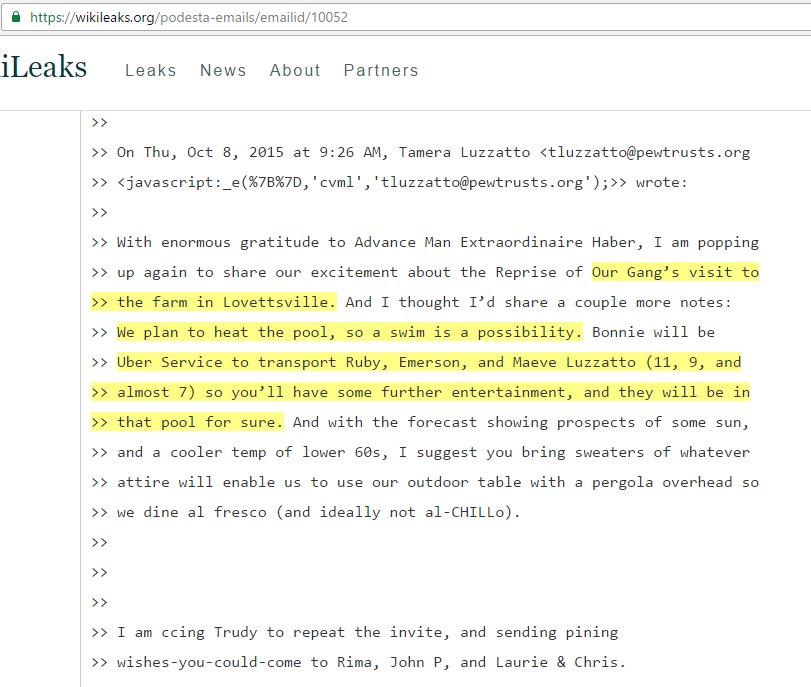 Finally – (at least in this post) – some might remember a Laura Silsby, who attempted to take children from Haiti and was arrested for child trafficking, along with members of an Idaho church.
The Church members were freed after a short time. They were along for the ride, having believed everything Silsby told them, and knew nothing about what was really going on. Silsby did not have the paperwork she needed, despite having been told repeatedly that she needed it. The attorney representing Silsby, as it turns out, had been involved in child trafficking in the past.  Did she ingratiate herself to the church as a cover?
Something wasn't right.  Maybe there is a lot more to this kind of thing than any of us naive bystanders will ever really know.  At any rate – here is a list of Hillary's involvement with Ms. Silsby –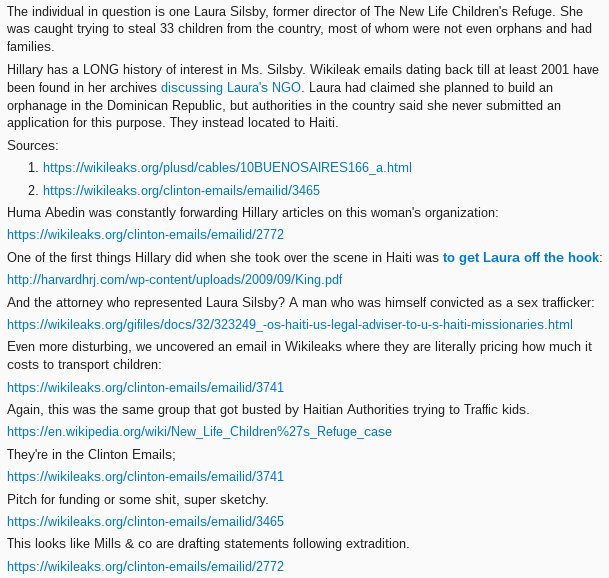 As we know…Hillary Clinton doesn't normally help people out of the goodness of her heart. She requires a payment.  So why the interest in this 'Church woman' from Idaho?
Clearly we don't have answers to any of the many questions.  There are so many scandals involving the Clinton's, if there were anything to be concerned about in these emails, they could only be added to the pile.
We pray the FBI does its job this time, investigates thoroughly, and brings clear answers to America – as well as indictments if necessary.